Barbed Wire, consisting of a strand of two wires, is made by a fully automated machine; it is commonly known as barb wire, barbed wire tape, barbed wire obstacle;
Twist types: common twist, reverse twist
The specification of barbed wire
1. Material: galvanized steel sheet and wire, stainless steel sheet and wire.
2. Surface treatment: electro-galvanized, hot-dip galvanized, PVC coated
3. The wire and strip are galvanized to prevent corrosion.
4. Widely used by many countries in military field, prisons, detention houses, government buildings and other national security facilities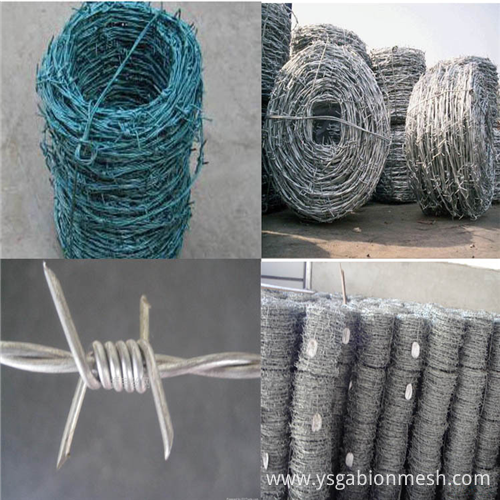 Razor Barbed Wire is a kind of blocking material, which is composed of blades made of galvanized steel or stainless steel plate with punching a sharp knife flake and a high tension galvanized core wire or stainless steel core wire. With its unique appearance and security, razor barbed wire can achieve excellent protection and screen effect. The mainly material of razor barbed wire are galvanized steel and stainless steel plate.
Material: High quality low carbon steel wire, Stainless steel wire, Medium carbon steel wire (Galvanized, Plastic coated, Plastic sprayed)
Style: BTO or CBT
Thickness: 0.5-0.6mm
Bar Length and width: 12--67mm