Chicken wire is designed in various twisted metals including stainless steel, heavy galvanized wire or carbon steel wire.
Sizes of chicken wire vary according to the customers requirements.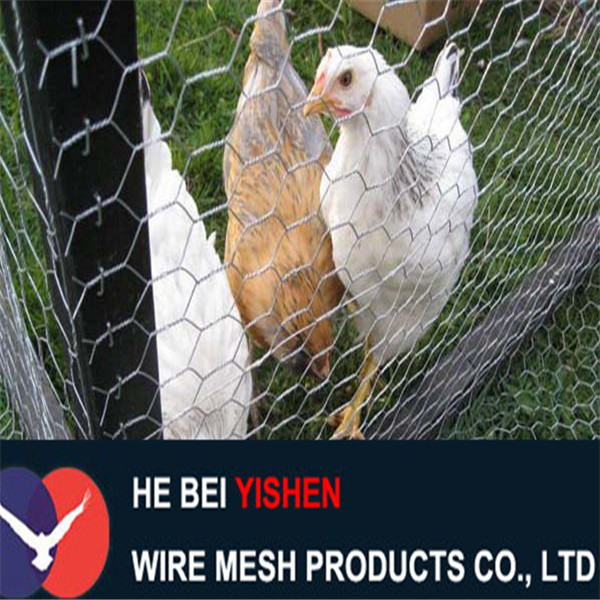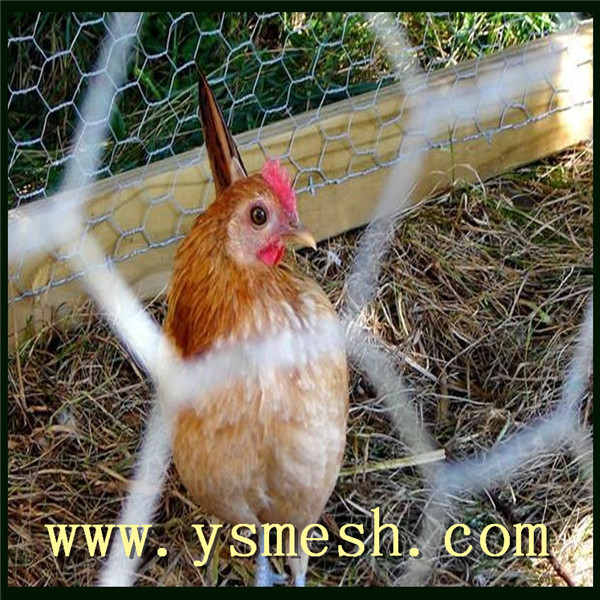 The hexagonal opening can keep chicken in while allowing big air flow and enabling the feeding easy for the farmers.
Colors can be galvanized bright, green coated as the most popular.
Hexagonal mesh is very commonly used in feeding of chicken fabricating into baskets, also used as fences for animals.
Chicken wire has also the name of chicken wire netting, chicken wire fence or poultry wire.
Features of Chicken Wire Netting:
1,The chicken wire netting is economical and easy to use.
2, It offers great thermal insulation, corrosion resistance and has a service life of over 20years
3, The chicken wire can be used in adverse weather
4, Simple construction, requiring no special technique
5, Hexagonal hole chicken wire netting can be rolled up for higher space efficiency, which contributes to
lower shipping costs.
Applications of Electro galvanized chicken wire netting and plastic coated:
It is used in poultry fence, garden fence, and more. It widely popular in the construction, chemicals,breeding ,and many other industries.
Specification:
Mesh:1/2"-2" (1.5cm -5cm)
Wire diameter:BWG19-25
Width:3" 4" 5"
Length: 100"
Material applied for manufacturing chicken wire netting:
Low carbon steel wire, galvanized wire, the zinc coated is 8-25g/mm2.
Packing:
Packing:45-100m/roll
The hexagonal wire chicken mesh is packed with yellow or black waterproof paper.