black concrete nails are made from black carbon steel wires. We have several shank types for black concrete nails including smooth shank, ring shank, twisted shank, and twilled shank. The head types of black concrete nails can be headless, round head. It offers good strength. The nails used in the construction, repair or manufacture of rough product are essential and the most simple. They are used to connect a variety of designs from rough wood structures, such as, formwork and scaffolding.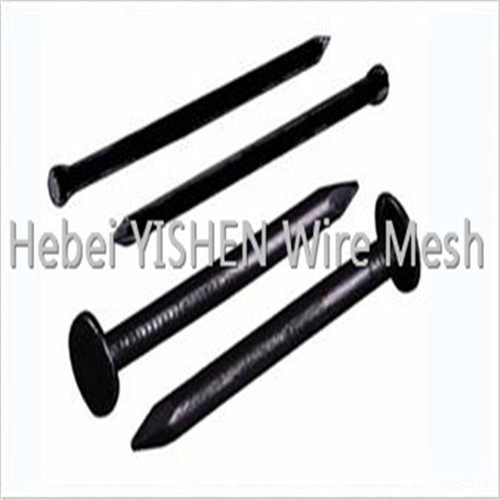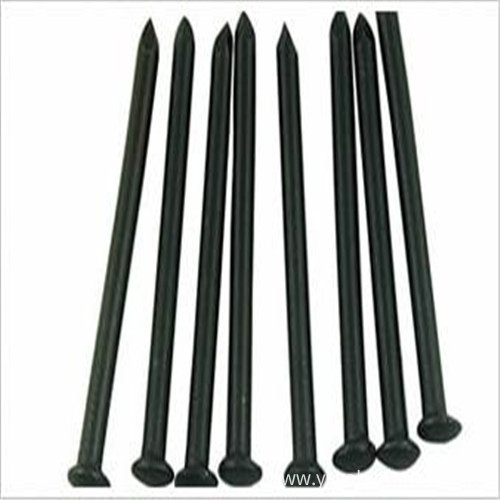 Concrete nails - one of the most common types of nails used by both professionals and amateurs. Concrete nails are widely used to connect the wooden elements and structures, as well as fixing those soft materials. The structure of the nail has a circular section and a flat or conical head. All this type nails are divided into the following types: electro-galvanized, hot-dip galvanized nails, as well as acid-resistant, stainless steel and copper nails.
Application:
Galvanized concrete nails are used in construction such as the combination of any wooden structures. A coating of zinc allows their use in outdoor, as well as almost any painting, decorating and finishing construction work.