Gabion Mesh made from a hexagonal double twisted wire mesh with the mesh type 80x100mm and 100x120mm with the heavily galvanized wire and Gal fan wire (ZINC -95%,ALUMINIUM -5%) / super gal fan wire(ZINC -90%,ALUMINIUM -10%)
Gabion mesh are filled with natural stones at the project site to form flexible, permeable, monolithic structures such as Retaining walls, sea walls, channel lining, revetments, and wires for erosion control projects.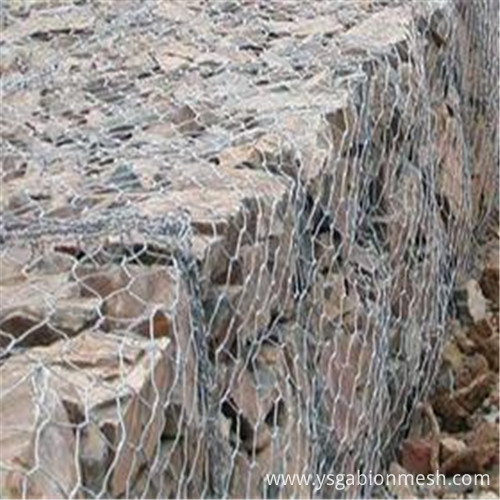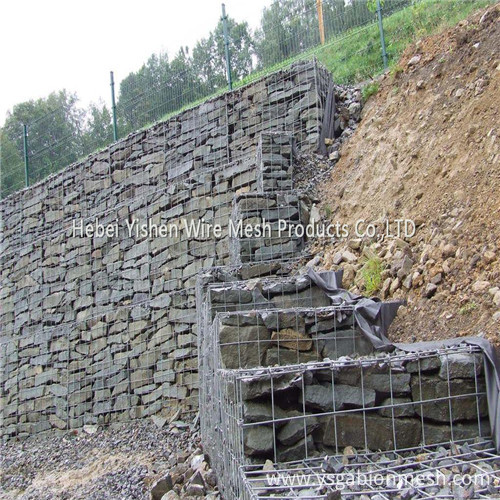 The diaphragm assure minimum stone migration within the basket, thus gives strength to the container to retain its original shape and does not unravel or unzip in adverse conditions. Woven units can also be easily amended on site and shaped to suit project requirements.
Gabions Manufacturing
The gabions shall be manufactured from double twist hexagonal woven wire mesh in accordance with EN10223-3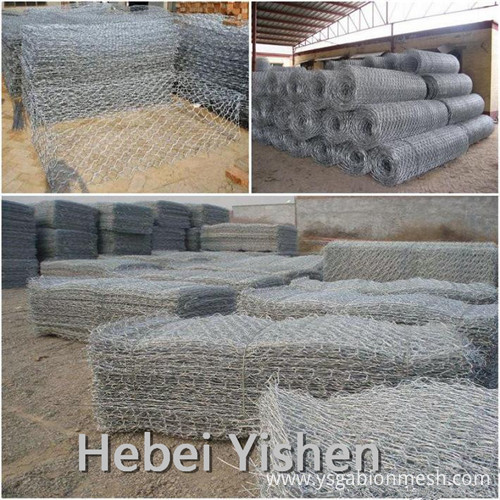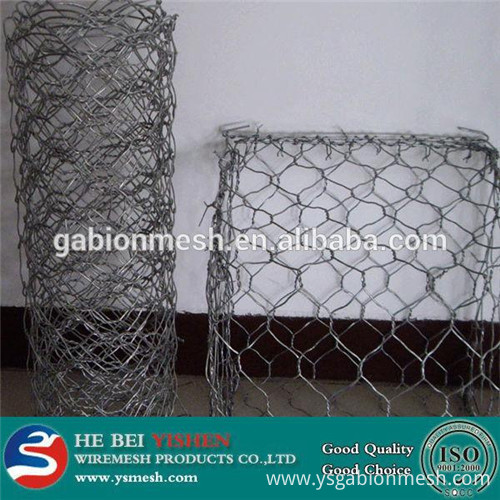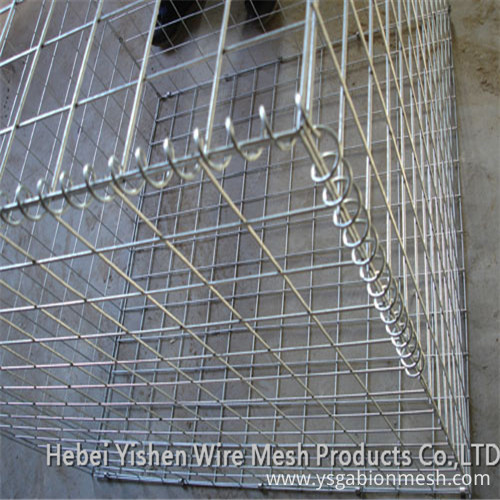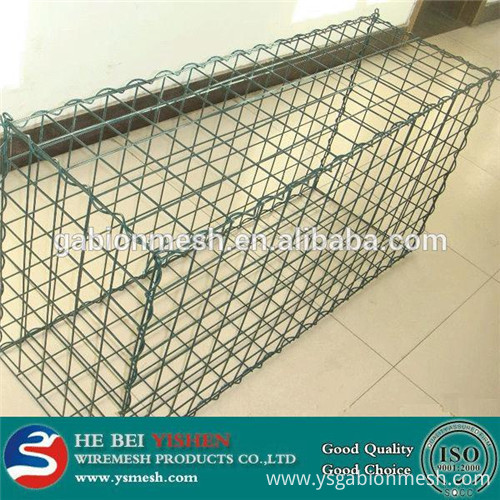 gabion mesh size
The mesh openings should be hexagonal and of nominal dimension of 60x80mm/80x100mm/100x120mm and conform to EN 10223-3
Gabion Mesh wire
The nominal mesh wire for the body of the gabion should be 2.7mm in diameter and of a nominal 3.4mm for the selvedge wire. Both the body wire, selvedge wire and lacing wire should be in accordance with EN 10218-2 and EN 10223-3
Gabion CORROSION PROTECTION
Zinc galvanized to EN 10244-2 Class A 2.7mm (245g/m2) / 3.4mm (265g/m2) / 2.2mm (230g/m2)
Gabion JOINTING
All jointing and connections should be formed with continuous 2.2mm zinc galvanized wire or high tensile 3mm diameter zinc galvanized [C" rings.
Gabion DIAPHRAGMS
Flexed as 1m c/c across the gabion width for all gabions equal to or greater than 2m in length
Gabion Basket Material:
Hot dipped galvanized wire
Gal fan wire
Gal fan is another type of galvanizing coating that has a small percentage of aluminum added (5%AL + 95%ZN or 10%AL + 90% ZN) and is considered to perform better than standard galvanizing.
Super gal fan coating (10%AL+90%ZN)/+PVC coating
Gal fan coating (5%AL+95%ZN)/+PVC coating
Gabion/Gabions/Gabion Box/Gabion basket/Gabion cage/Gal fan gabion/hot dipped galvanized gabion/Heavily zinc coating gabions/PVC coated gabions/Rock fall netting/Gabion barrier/Snow barrier/Gabion wall/Gabion Fence/Reno mattresses/Gabion mesh.